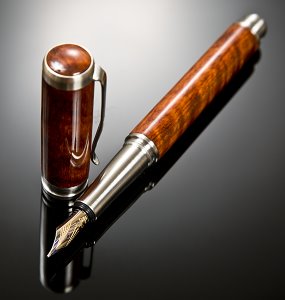 The brilliance of silver, the natural beauty of wood
Beautiful. Unique. An heirloom. And definitely something different.
These are the thoughts that Matthew Davis hopes his handmade pens and other treasures will inspire.
He works with wood and silver to bring forth a wide variety of beautiful items, including elegant wood writing pens, jewelry, and kitchen items such as cutting boards and bottle stoppers.
To view photos of his work, please visit the Portfolio section. If you like what you see, please visit the Shop to see what's currently available or contact him to discuss custom work.